AD DISASTER RELIEF FOUNDATION HELPS PACE EMPLOYEES
Ted Green, PACE Supply
On October 8th, 2017 at about 1 AM in the morning a fire that started in the Napa Valley fueled by 60 mile an hour winds blew east to west into the North Santa Rosa area. Police in cars were driving up and down streets with bullhorns blaring notifying people to wake up and evacuate their homes immediately. They literally had minutes to leave as the fires were jumping from one rooftop to the next. By sun up, about 6 AM just in North Santa Rosa, Coffey Park subdivision 5,000 homes were burned completely away, leaving nothing but concrete foundations. Everything owned by these people was gone in a matter of minutes. On the hills of North East Santa Rosa close to 80% of all homes in the area were totally burned to their foundations.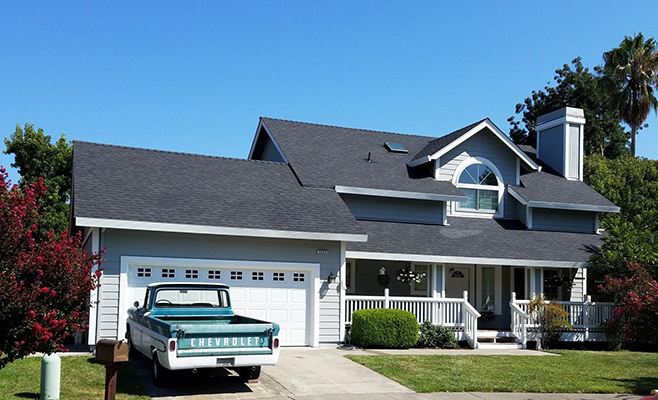 Before the Santa Rosa Wildfire
We at PACE Supply were in complete shock for days, once were able to confirm that none of our employees were physically hurt during this time we learned of the losses that employees suffered. Three of our employees lost everything that they owned. Two of them owned their homes, which were burned to the foundation, with everything they owned inside. One employee was renting a home and lost all of their belonging and a place to live.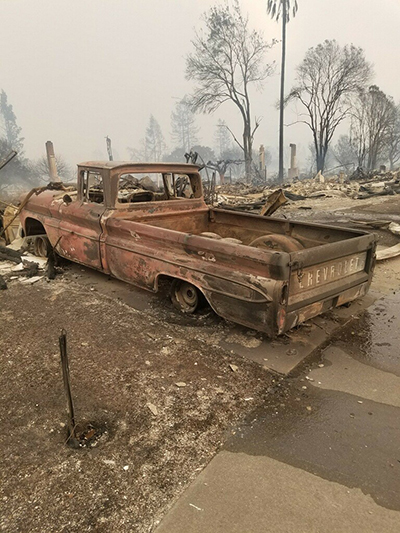 After the Santa Rosa Wildfire
PACE Supply lost the first showroom that we had opened which was an 8,000 sq. ft off premise showroom. Fortunately the building did not burn to the ground, however roof caught fire and spread over the entire roof. By the time the fire department put out the fire everything in the building was destroyed. We moved our showroom sales staff over to our wholesale operation in Santa Rosa so that they could continue to serve our customers. We are now in the process of rebuilding our showroom and it will reopen around August/ September of this year.
The AD Disaster Relief Foundation was a true Godsend to our employees affected by this event. Keep in mind these people had lost everything that they owned, and had to quickly start looking for temporary housing. The fund gave us the ability to get actual money into their hands so that they could buy the bare basics needed. It also helped them as time went on to purchase clothing and have cash for deposits on rentals. The emotional reaction by our family members receiving these funds was truly overwhelming to experience. Once we were able to communicate to our employees, vendors and reps. that this fund existed it was humbling to watch as people donated into the fund directing the monies to our family members. When they would call and ask how they could help, we now had an answer for them. That significantly improved an otherwise terrible event.
For anyone in the future that finds themselves involved in such a disaster situation my advice is lean on your people, let them gather key information quickly. Let them know they can do what they need to do to help others. Reach out to AD and quickly notify them of the situation and work with them to set up a fund for the disaster. I am so proud that AD was there to help our family members during this time. Without the fund I was scrambling to figure out how to get funds to our people when employees wanted to give. Having this avenue made it so simple and showed our people AD CARES.